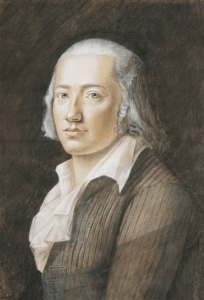 Walter Zimmermann: Hyperion
Briefoper nach Friedrich Hölderlin (1989/90)
Libretto: D.E.Sattler
Solisten: Beth Griffith – Diotima, Björn Waag – Hyperion, Richard Salter – Alabanda, D.E.Sattler – schreibender Eremit.
Ensemble 13, Leitung: Manfred Reichert
Dieser Film zeigt D.E.Sattler (Herausgeber der Frankurter Hölderlin Ausgabe) beim Schreiben der Eremitenbriefe aus Hölderlins Hyperion, wie sie auch in der Briefoper von Walter Zimmermann live geschrieben und projiziert wurden.
Der Film wurde am 20.11.2017 in Treia produziert. Die Tonaufnahme der Briefoper(Teil II-IV) ist die der Uraufführung während der Frankfurt Feste 1992.
Die Animation der Orginal Handschrift von Hölderlin für den Epilog "Wenn aus der Ferne" hat Moritz Sattler hergestellt.
Veröffentlicht anlässlich des 250. Geburtstages von Friedrich Hölderlin am 20.März 2020
Walter Zimmermann: Hyperion
Letter-Opera after Friedrich Hölderlin (1989/90)
Libretto: D.E. Sattler
Soloists: Beth Griffith – Diotima, Björn Waag – Hyperion, Richard Salter – Alabanda, D.E. Sattler – writing hermit.
Ensemble 13, direction: Manfred Reichert
This film shows D.E. Sattler (editor of the Frankfurter Hölderlin Edition) writing the hermit letters from Hölderlin's Hyperion, as they were also written and projected live in the
Letter-Opera by Walter Zimmermann.
The film was produced on November 20, 2017 in Treia. The sound recording of the
Letter-Opera (part II-IV) is that of the premiere during the 1992 Frankfurt Festival.
Moritz Sattler produced the animation of Hölderlin's original manuscript for the epilogue "Wenn aus Ferne".
Published on the occasion of the 250th birthday of Friedrich Hölderlin on March 20, 2020